Other articles in this category
Add Custom URL/Links to images in Photo Gallery Module
In the Photo Gallery Module, you can easily add your own different custom URLs/ links to the images. Please see the following steps:
1. Add custom URL/Link to the images you have added to the Gallery in the Media Manager.
You can do this from the Media Library in the admin of your site, or directly from the Photo Gallery module when adding or editing images, per the below screenshot.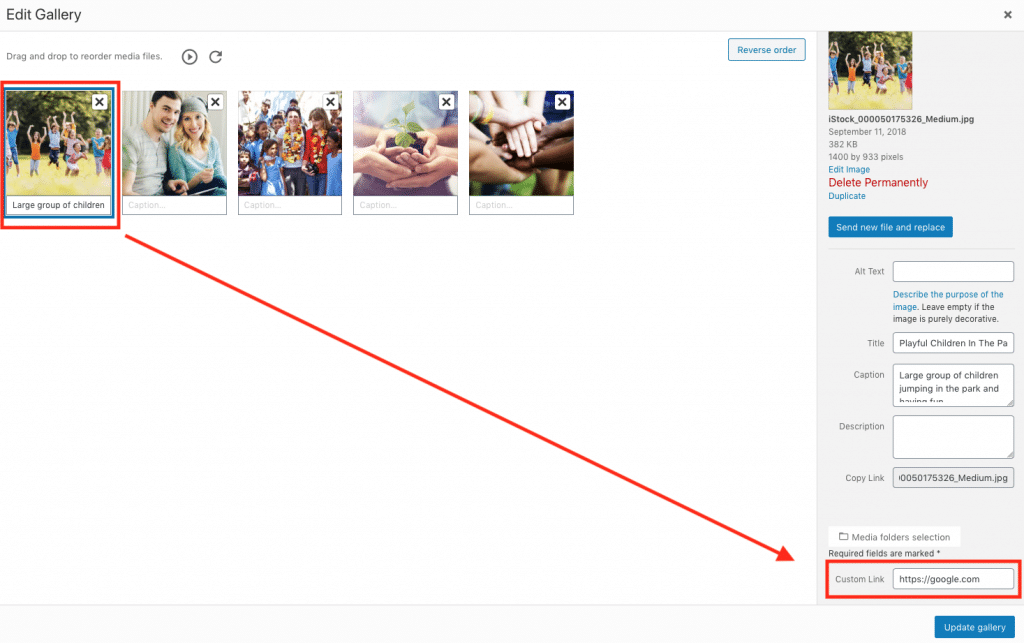 2. Modify the settings in the Photo Gallery module
Once you've added custom links to the images, you'll need to change settings in the Photo Gallery's settings.
You can find these settings under General > Click Action. Set Click Action to Custom URL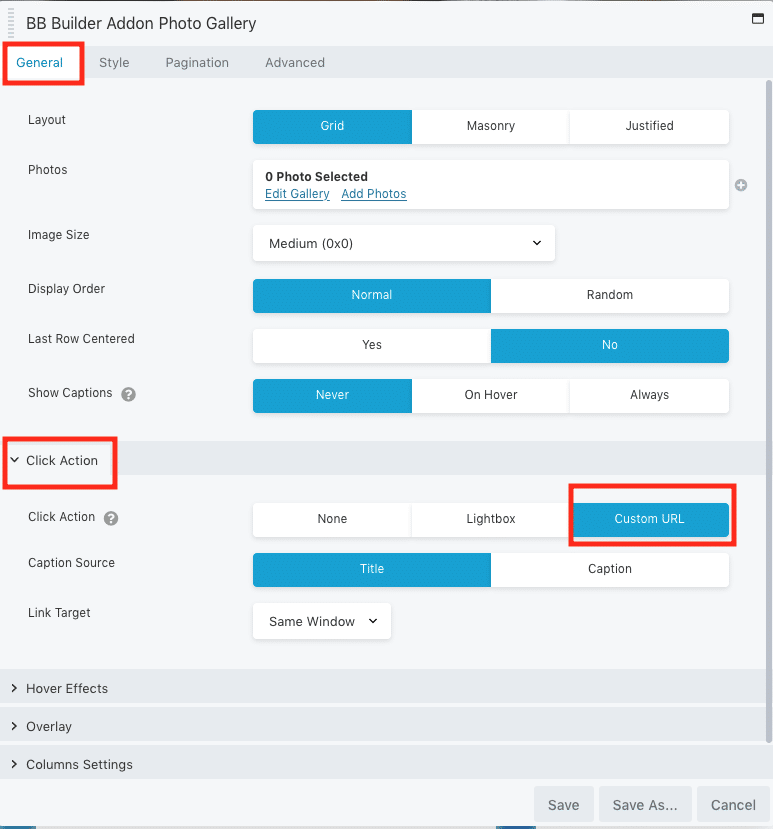 That's it. the images in your gallery will now open to the custom URLs you have identified.