Other articles in this category
There's a setting in The Events Calendar editor that allows you to "feature" an event. Featuring an event gives it a more prominent appearance in the calendar.
For example, here's a featured event in the calendar's month view:
And here it is in list view: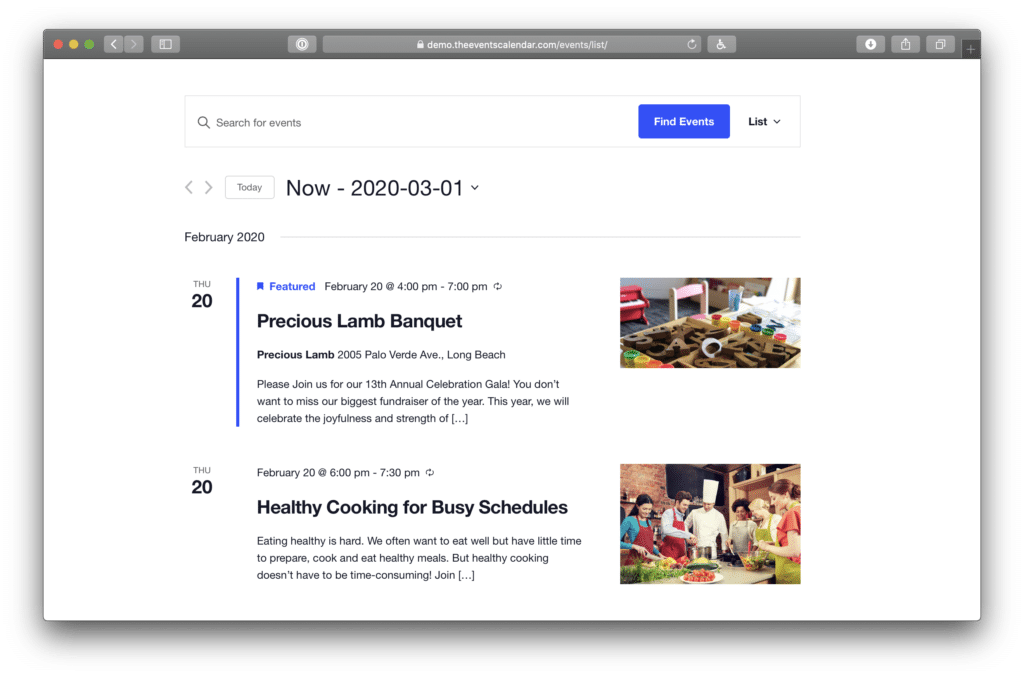 Featuring an event
Feature an event by selecting the "Feature Event" setting in the Event Options section of the post editor.
There's nothing else you need to do to feature the event. Once the post is saved, The Events Calendar will take care of making the event stand out on the calendar.
Featured events in Filter Bar
If you have our Filter Bar add-on installed, then it gives you the option to add a filter for featured events:
Enabling the filter activates it in the calendar, allowing users to filter the calendar to display only featured events.