Other articles in this category
How to Add Email Subscriptions to Your BBWP Blog
Do you want to add email subscription to your BBWP blog?  In this article, we will show you how to add email subscriptions to your blog and start building your email list.
Why You Should Add Subscribe via Email Option to Your Site?
While social media is a great way to interact with your readers, email is the most reliable and direct way of communication. By offering email subscription on your blog, you can build a steady stream of regular visitors for your site.
Email subscription also gives your users yet another way to consume your content as some folks may not be on social media.
Setting up an RSS to email subscription is quite straight forward, and it will take you less than 30 minutes. Once you set it up, your readers will automatically get daily or weekly emails containing your new content.
Step 1 – Setup MailChimp RSS to Email
MailChimp is one of the most popular email marketing service providers. It is a paid service, but they do offer a free option for those with less than 2000 subscribers.
For the sake of this article, we are assuming that you have signed up for MailChimp and created your first email list also known as Audience. If you haven't signed up for an account, please visit their website to get started.
To create an RSS campaign in Mailchimp, visit the Campaigns page after logging into your Mailchimp account.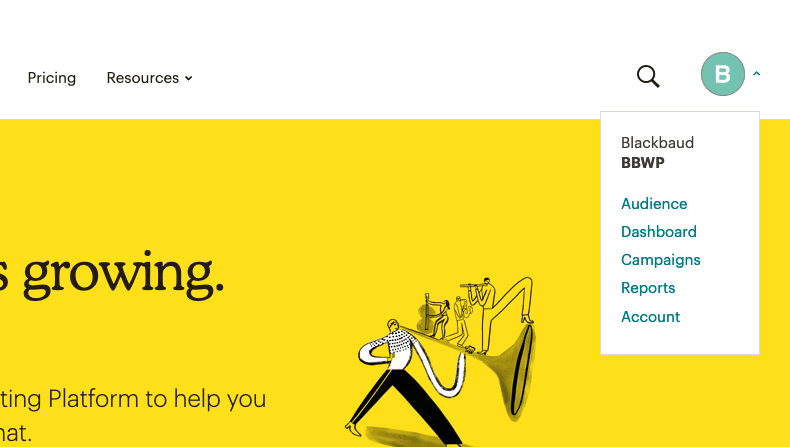 Click Create Campaign.

In the modal popup that appears, click Email.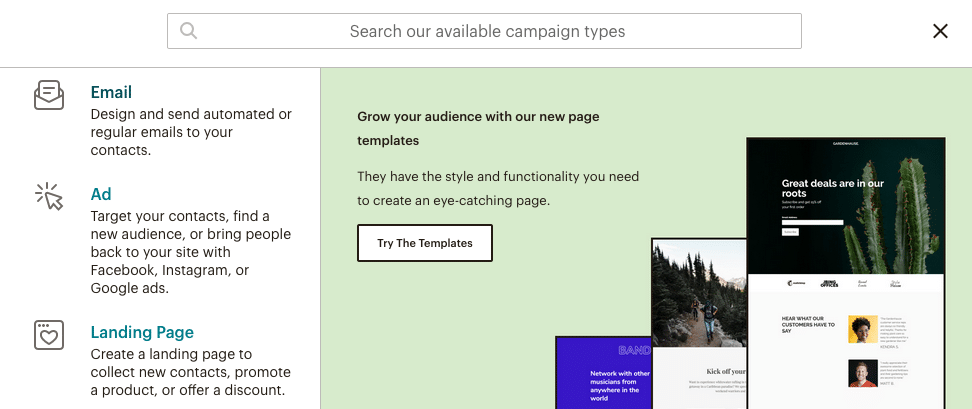 In the Automated tab, select Share blog updates.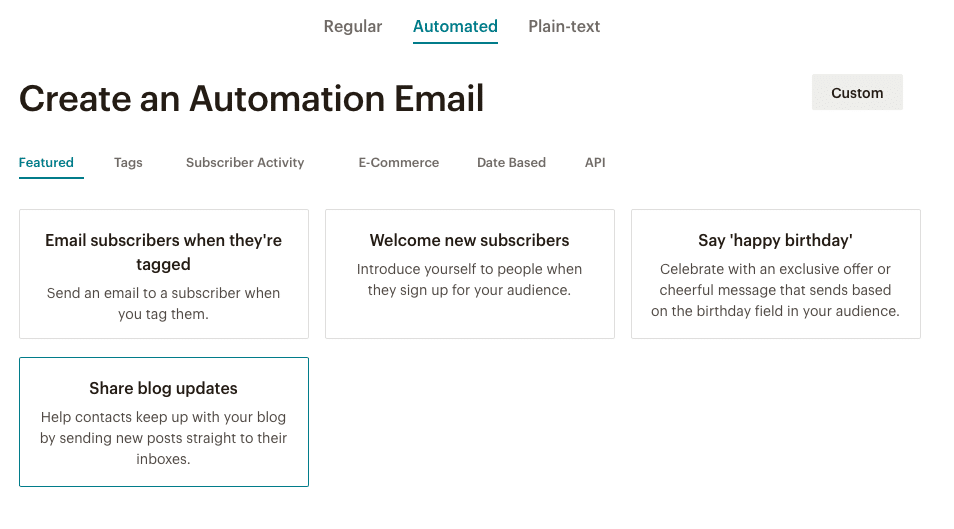 Now you'll be asked to specify a campaign name and choose a list. Then, click Begin.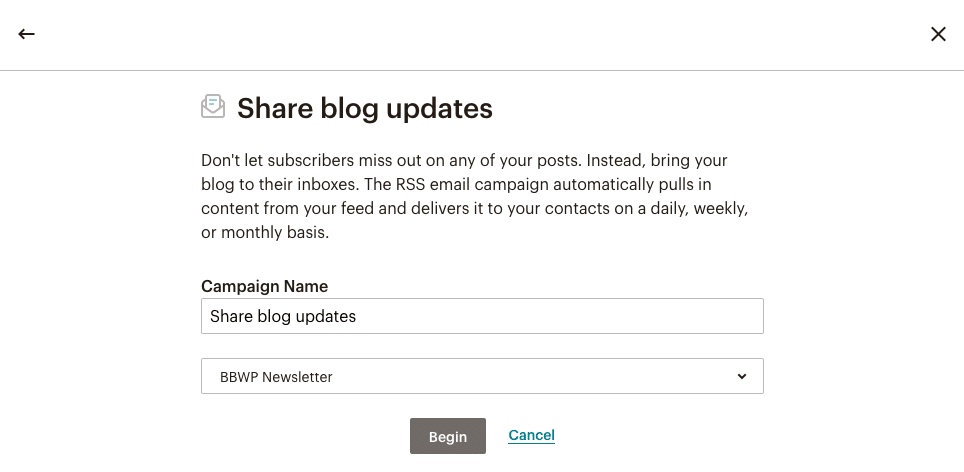 Next, you'll need to specify your RSS feed URL and choose your sending time. If you're not sure about your RSS feed URL, you can simply specify your blog URL.
The time interval could be anything like daily, weekly or monthly. Choose the best sending time for your blog. If you want, you can select the checkbox to resize your RSS feed images to fit your template.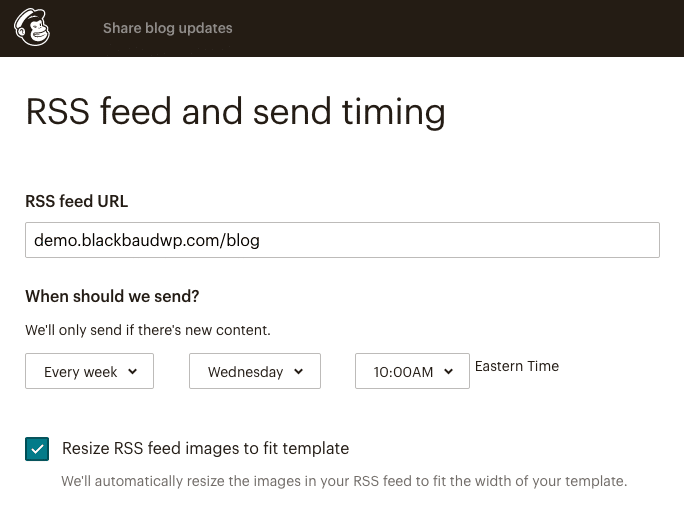 Next, you'll need to select your list, and then, specify your email marketing campaign info.

You will notice that MailChimp has already pre-filled most fields on the page. These settings should work for most blogs, but feel free to change them as needed.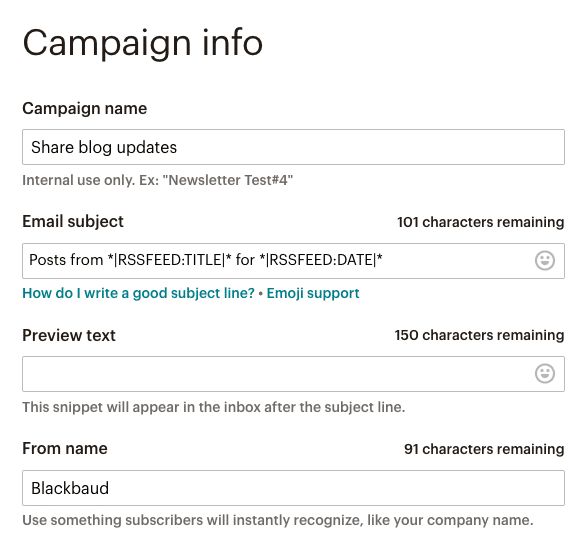 In the next step, you'll be asked to select a template. In order to make your email looks simple and pretty, let's choose the 1 column basic template in our example.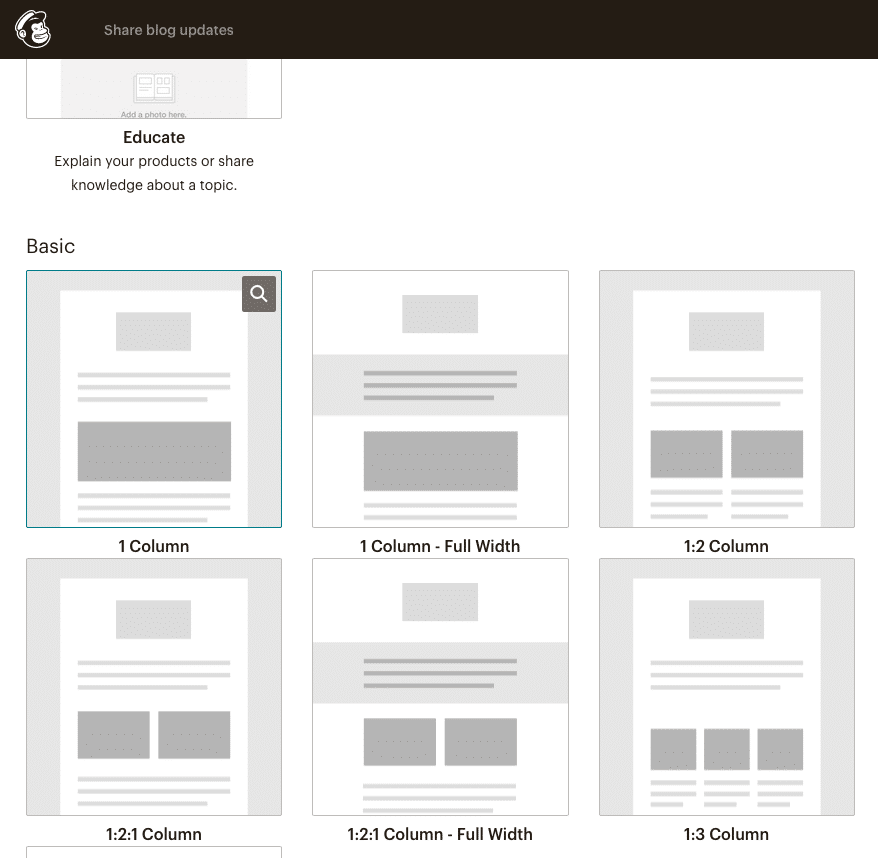 You can now start customizing your template according to your liking. MailChimp allows you to customize the template by adding your own logo, by-line, and any other elements that you may want to add.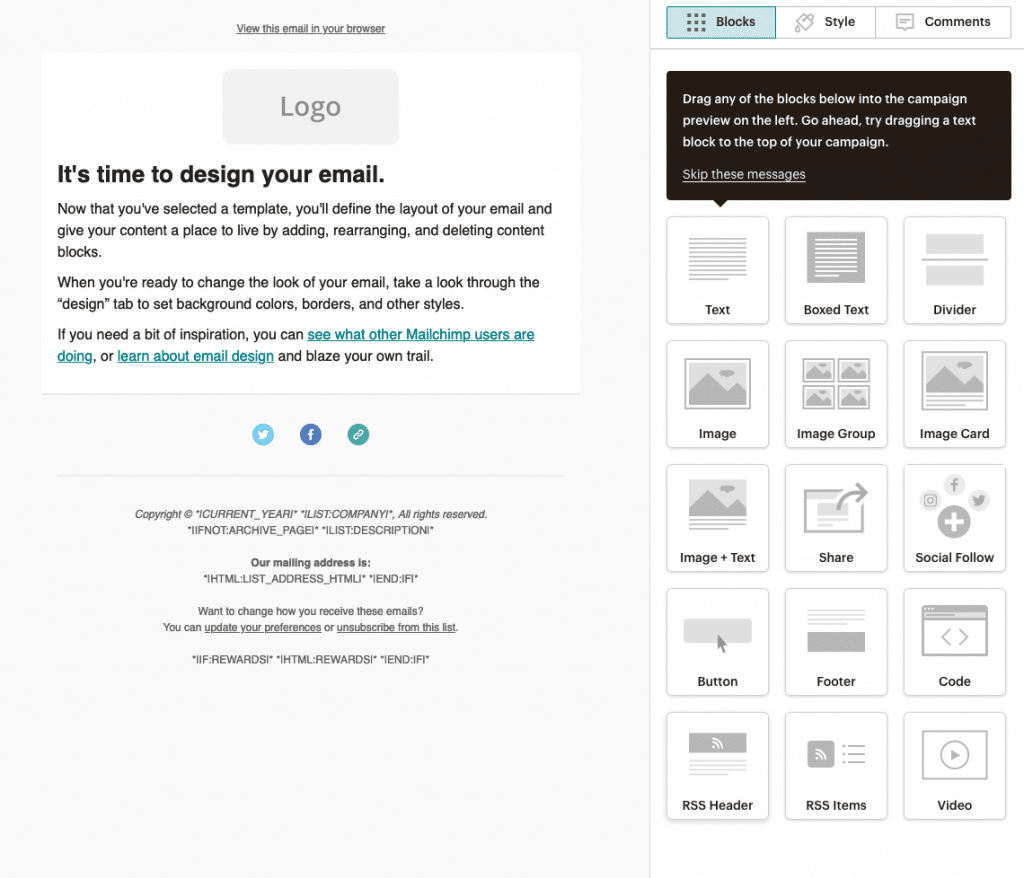 Let's add RSS Items box to the design panel. To preview the design, click Enter preview mode under the Preview and Test option.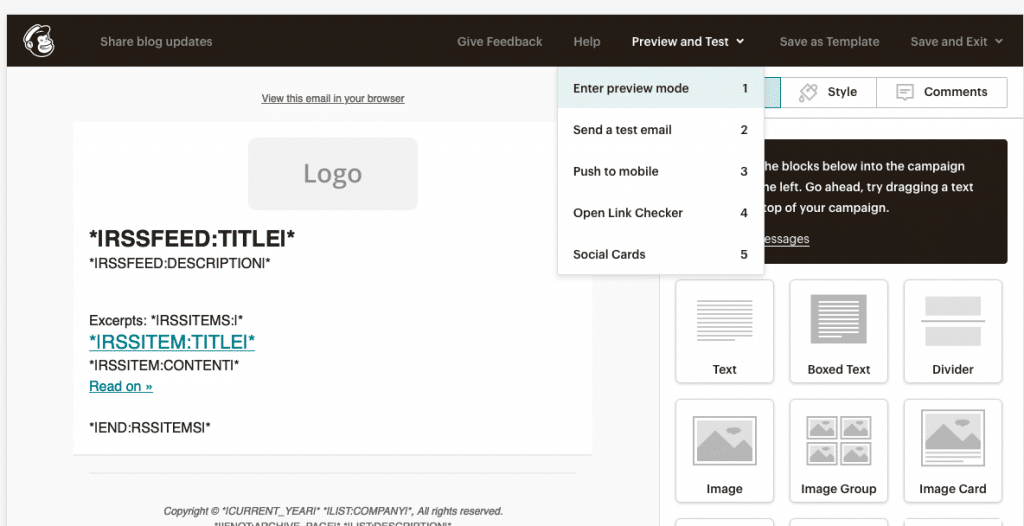 You can return to the design panel and make necessary changes per your needs. Once you're done, click the Next button.
On the next screen, review your campaign settings and then click Start RSS to send your RSS campaign based on the schedule you chose.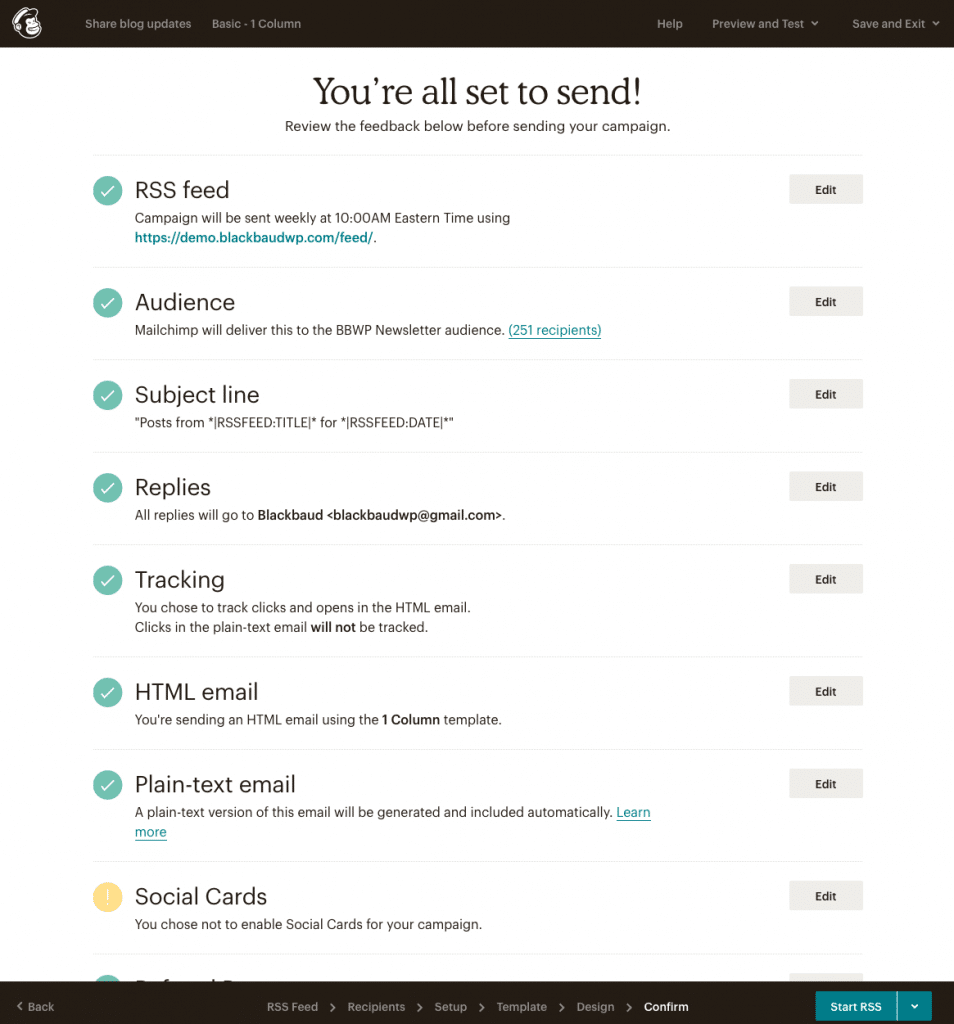 Step 2 – Create a Newsletter Signup Form
Now that you've created the RSS campaign, let's start collecting emails by creating a newsletter signup form on your site.
After logging in to your BBWP site, open the Blackbaud Builder on the page you wish to install the Sign Up Form. (ie, your blog page)
Drag the Subscribe Form Module on your page.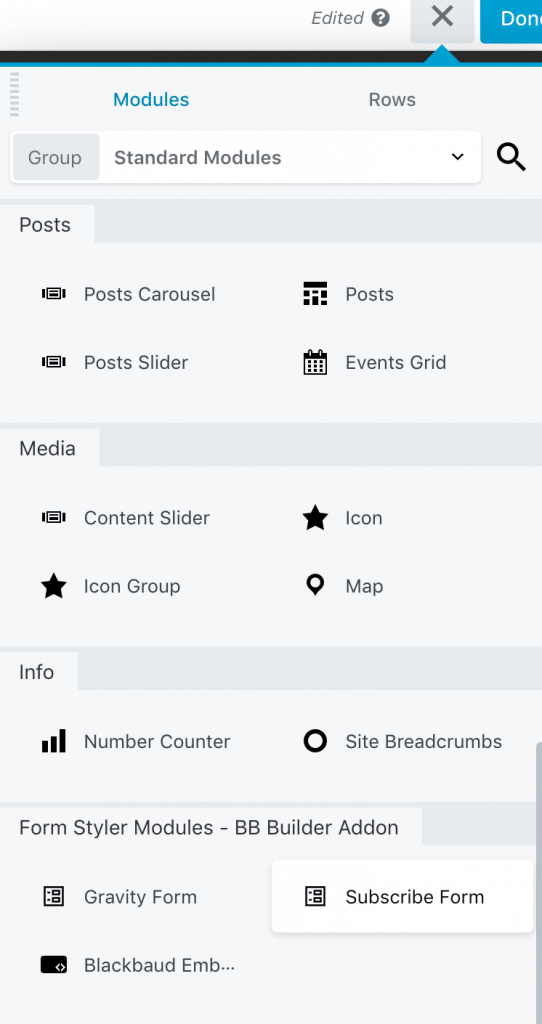 In the Service dropdown, select Mailchimp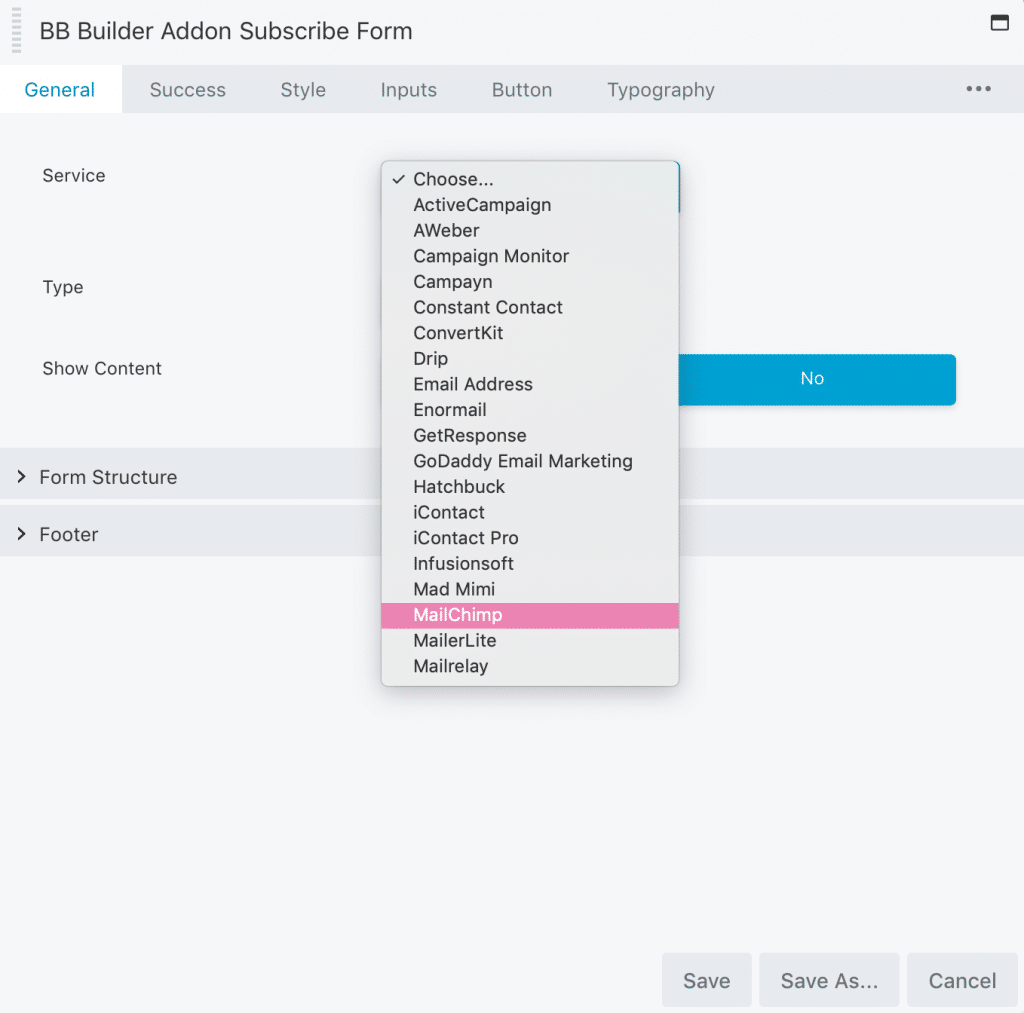 To connect your account, you will need an API KEY. To learn how to get your Mailchimp API key head to the following article.
Once you have generated and copied your API key, paste it in API key field, give your account a name, and then click Connect.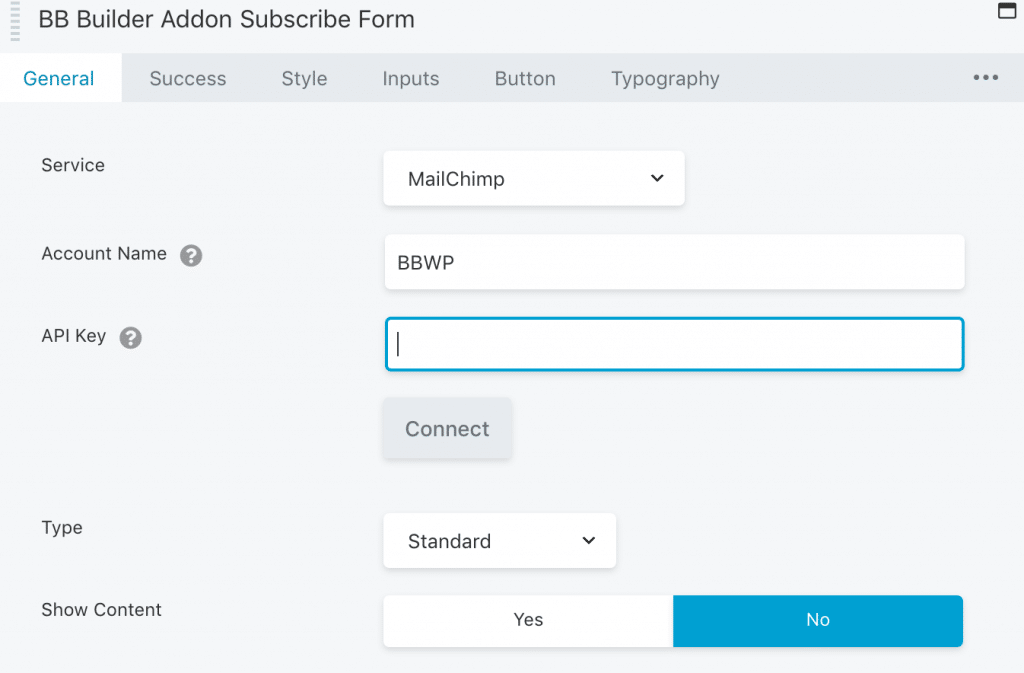 Once the connection is made, you will be able to select the list you have created in Mailchimp.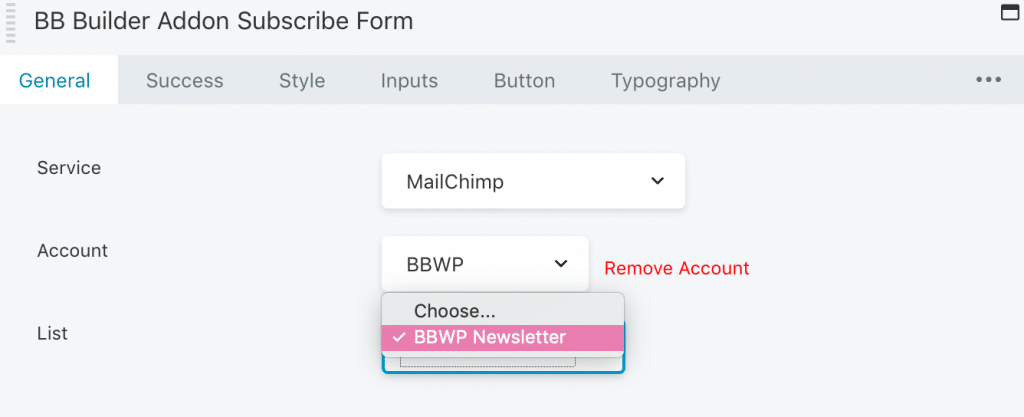 After selecting the list, you can now finish customizing the module to your liking, like you would for any other module. Save and publish your changes when you are ready.
Congratulations, you are done and have just set up a Mailchimp RSS to email newsletter in your BBWP site!
Note: Blackbaud does not support third-party services like Mailchimp. Please contact their direct support or read their online documentation if you need assistance with any of the steps from this article pertaining to your Mailchimp account.