Other articles in this category
How to add your JustGiving Charity ID
In order to use the new JustGiving Modules, you will first need to add your JG charity ID in your Client Settings.
Head to Client Settings > Integrations in the admin of your website. Simply paste your Charity ID in the text field for JG Charity ID in the JustGiving Modules metabox.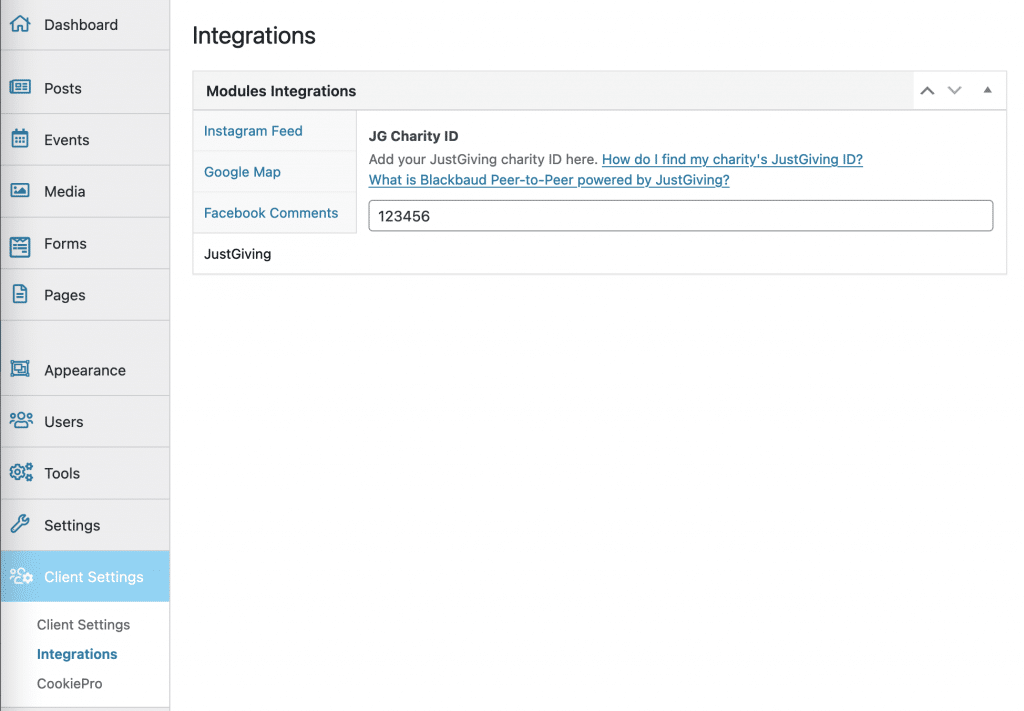 If you don't know your charity ID, follow the instructions found here to retrieve your ID.
Once you have pasted your Charity ID, click the UPDATE button. You can head back to the frontend of your website and start using the JustGiving modules available in the Blackbaud Builder.