Other articles in this category
How to Export Personal Data
Log in to your BBWP dashboard.
Go to Tools > Export Personal Data
Enter the email address and 'send request' to the user requesting the export of their personal data.
The user will need to access their email and click on the confirmation link before they can access the export file of their personal data.
Once the user has confirmed the request, the status of the request will be updated to 'confirmed'. At this point, you as the site admin can send the user a link to export their data.
The data will be sent as both a web page and a json file.
These files will be automatically deleted from your site after 48 hours.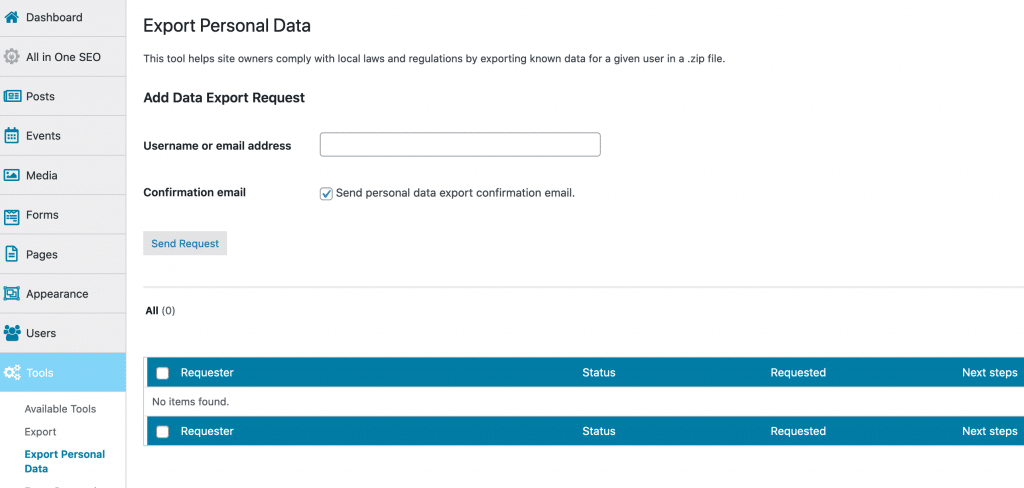 NOTE: The site admin can also download the export file from this screen to review data to be exported.