Other articles in this category
How to Set an Expiration Date on Posts
Post expiration allows you to set an expiration date and time for your Posts so that you don't have to manually remove them.
Note: Expiring a post will unpublish it and save it as a draft.
This feature is only available for Posts. (not pages or other Custom Post Types)
The process is simple:
Sign into the admin side of your website
Navigate to Posts
Open the post you wish to edit.

For a new post, go to Posts > Add New.

On the right-hand side of the screen, select the Post tab, and locate the "Post Expiration" section.

Set your post expiration Date and Time and click "Done".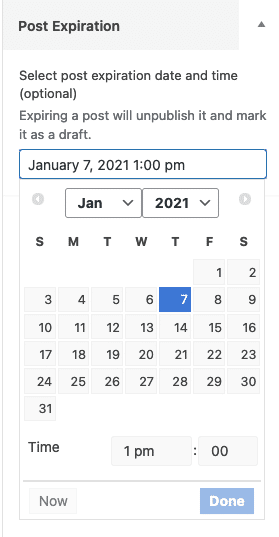 Click Update (or Publish if it's a new post) to validate the change.
You can see which of your posts have an expiration date set by checking out the Expires column in the Posts Admin Screen: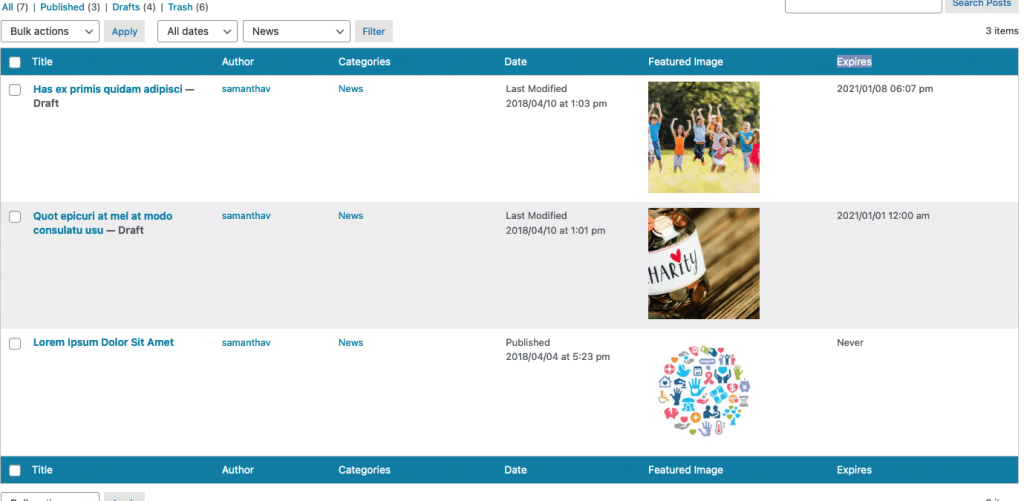 Tip: We recommend setting up the expiration Date at least 24 hours in advance for the expiration to work properly.