Other articles in this category
Row layout options are available on any page that you create with the Blackbaud Builder. They can be accessed in the following way:
In the upper right corner, click  + (plus sign) to expose the Content panel, then click the  Rows tab.
To begin working on a new layout, drag and drop a row layout of your choice onto the page.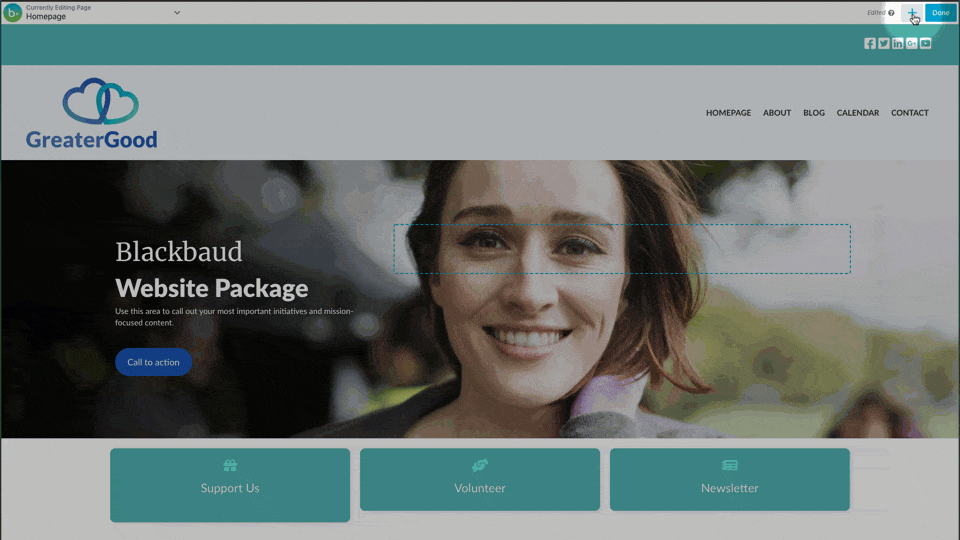 Mouse over the row that you just dragged onto the page to see a set of icons that show the available actions for that row, as shown in the following screenshot.
You can:
Move the row by clicking the Move icon and dragging it.
Edit the settings by clicking the Row settings icon.
Duplicate the row.
Reset column widths for the entire row or Reset row width, which resizes the row to its global setting.
Delete the row.
The following articles contain more information about: