Other articles in this category
The following article will walk you through the various options and features available for the management of your Media Library, which can be organized into folders and sub-folders.
1. Manage folders from posts or pages
To manage your Media Library directly from a post or page (or module containing a text editor),  just click on the Add Media button.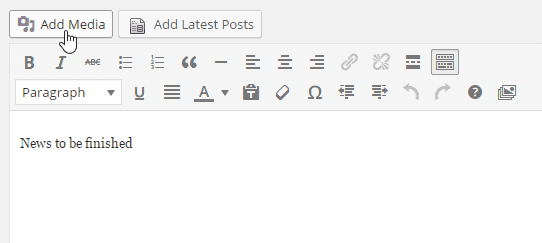 Click on it to open the main media view with the folder management.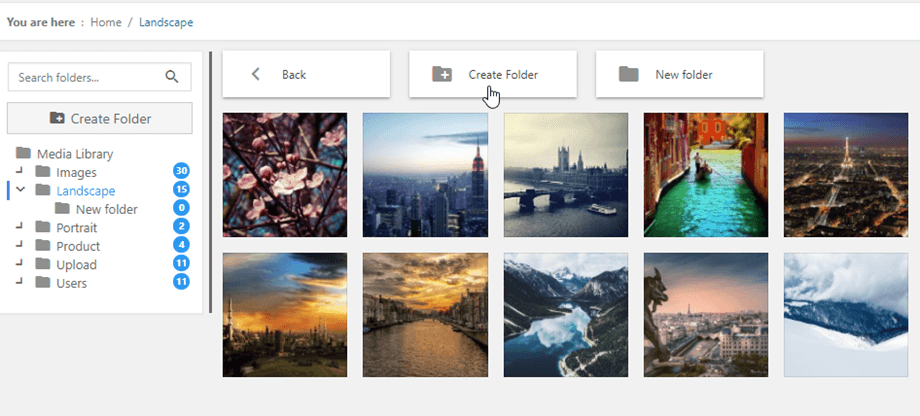 There's a button to create a folder and directories are listed below. When you click on Create folder you have to type a name and validate the creation.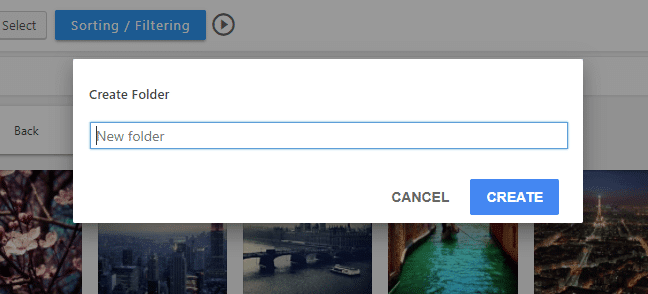 If you want to create a sub-folder you just need to enter in a folder and repeat the operation. You can then use the breadcrumb or folder tree so not to lose yourself in folder levels 🙂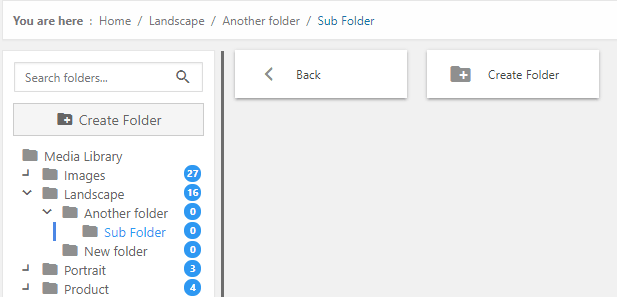 A single media can belong to several folders. When you click on a file look for the Media Folders selection setting in the the right side column and click on it.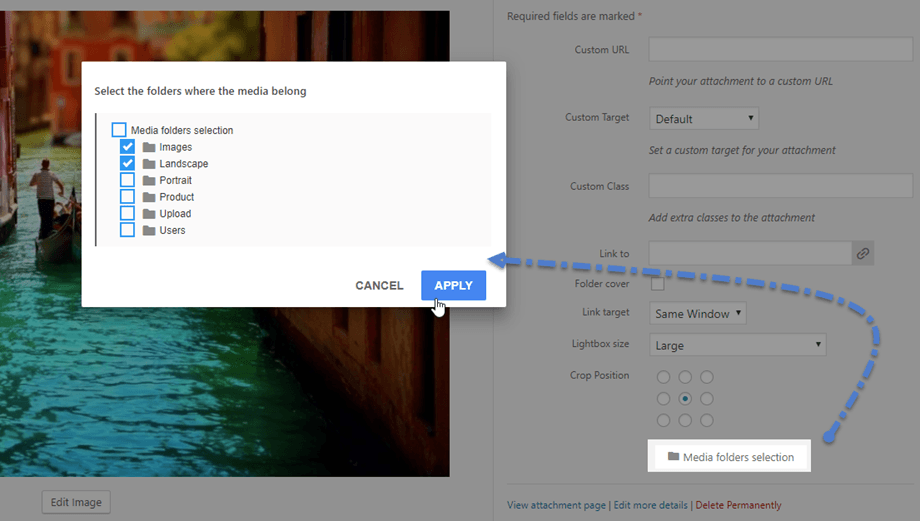 You can also use the media manager to batch apply multiple folders to multiple media. First, click Bulk Select, pick media files and then press the Media folders selection button.

2. Manage media
In order to move one or several media in a folder, click on the media and drag it into the folder you want.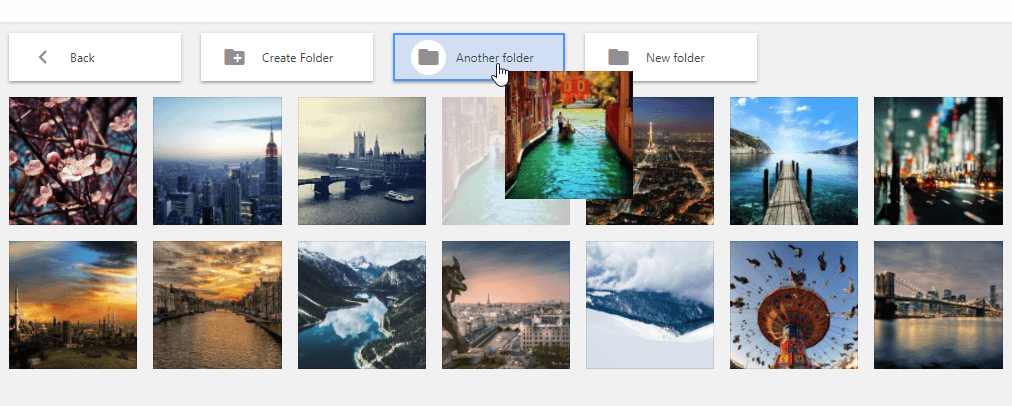 You also have the possibility to drag multiple images into folders or into the folder tree. First select media.

Then drag media into folders.

A notification will then be displayed with the possibility to UNDO the last media move you've just made.

3. Remove and edit folders
The folder can be renamed by double clicking on the folder on the left panel or right clicking on the folder and choose Edit Folder.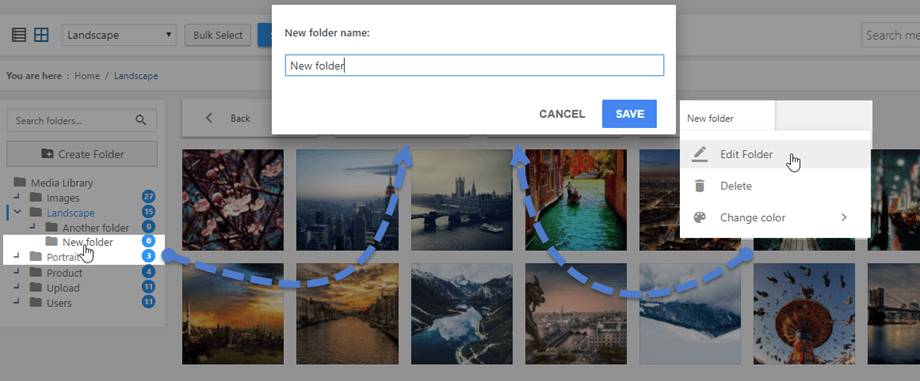 In order to remove media, right click on the folder and click Delete button.

If you remove a folder with media inside, by default all media inside will go back to the root of the media manager.
You can also change the color of folder from the Change color menu.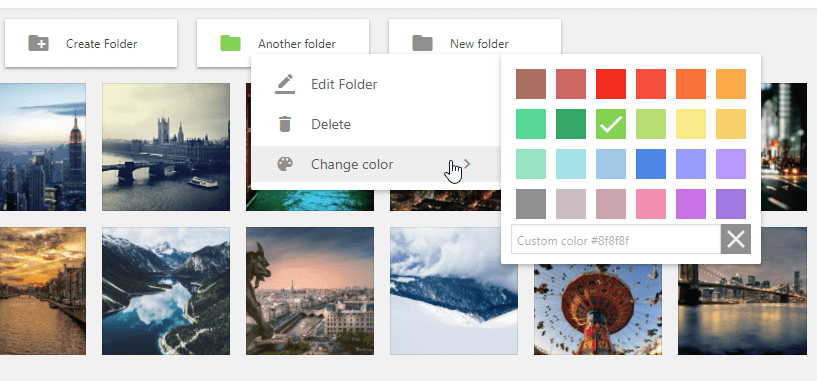 4. Media view
The media and folders can also be managed from the media manager view in Media > Library.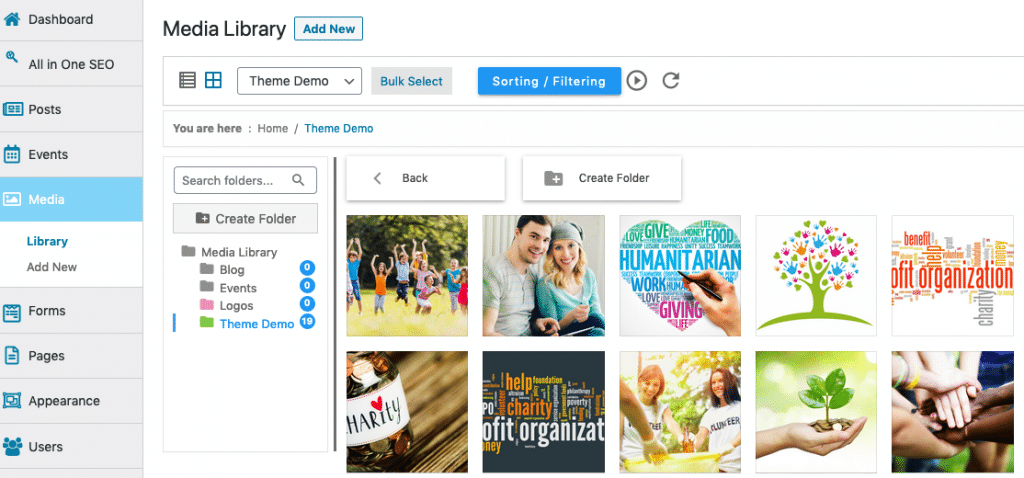 You'll also see existing folders from the media view. Note that article categories are automatically added as folder.
To upload media in particular folders, select one and click on Add media. From the folder tree you can ensure that you're in the right folder.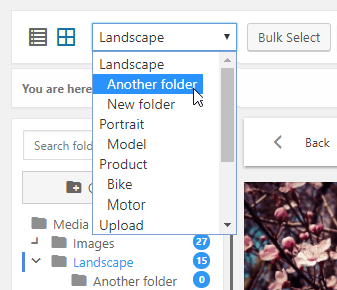 In order to filter media, you can click on Sorting / Filtering > List all media without folder button to see all your media as the media manager default or display only your own medias.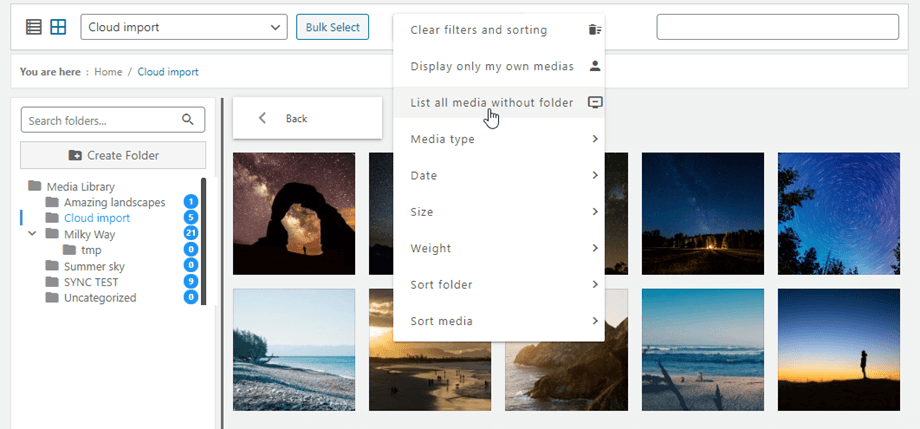 Media can also be arranged by media type, category, dates, minimum and maximum size (in px), weight ranges.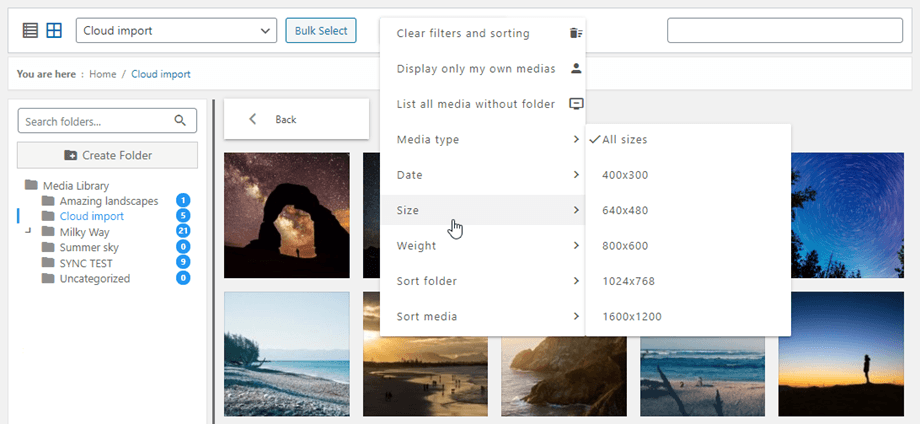 5. Media searching and filtering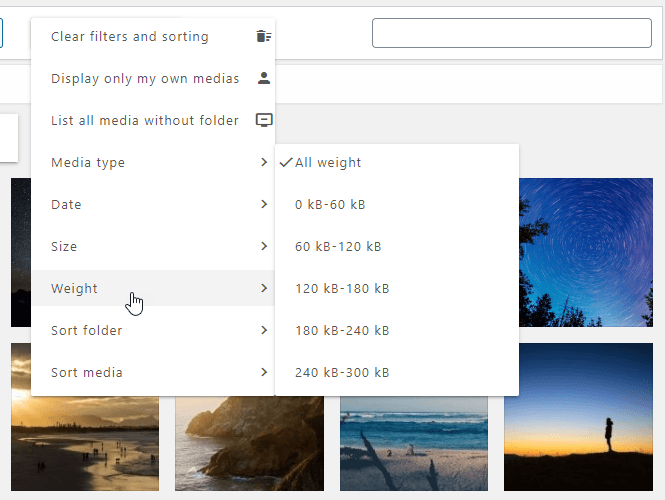 The sorting dropdown lists can sort images and folders based on:
File type (image, zip, pdf…)
Media upload date
Size (in pixels)
Weight
Sort folder (ID, Name, Custom order)
Sort media (Date, Title, Size, File type, Custom order)