Other articles in this category
Setting up Google Analytics
Registering your site with Google Analytics is a great way to keep track of your visitors behavior.  All in One SEO Pack offers you a simple way of integrating with your Google Analytics account so you don't have to mess with code and risk making a mistake.
First thing to do is set up your Google Analytics account.  If you have an account with any other Google service such as Gmail you can use this to log in and go to the Google Analytics site and create an Analytics account.
You'll have to enter some basic information about your site during set up including Account Name, Website Name and Website URL.  Do this and click the Get Tracking ID button at the bottom of the page.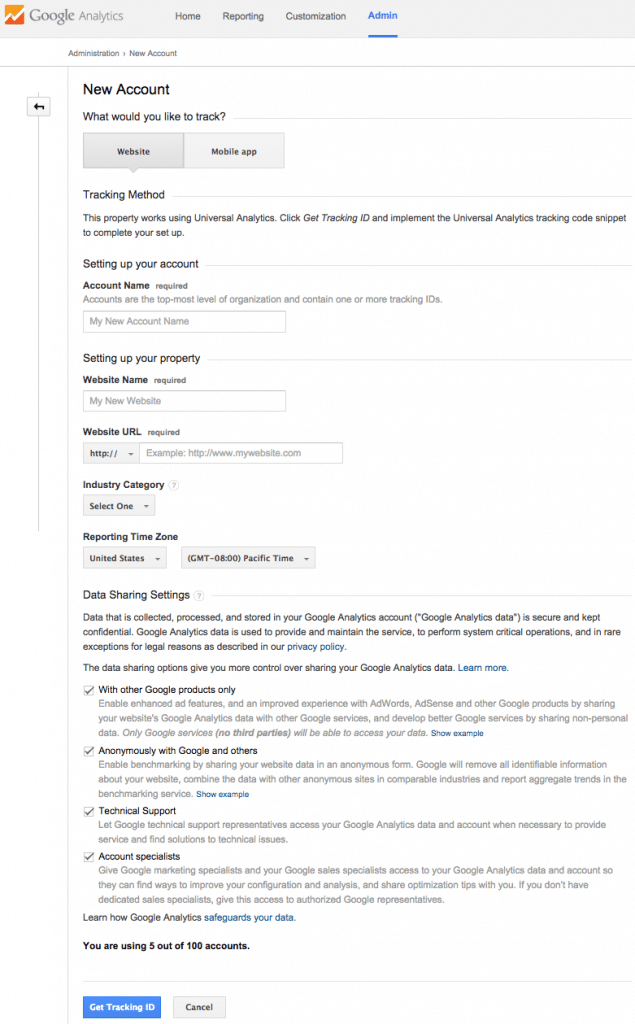 You'll have to agree to the Terms of Service after which you'll be taken to a page with some code.  You'll see a Tracking ID at the top of the page, copy that ID, it is the only information you need for All in One SEO Pack.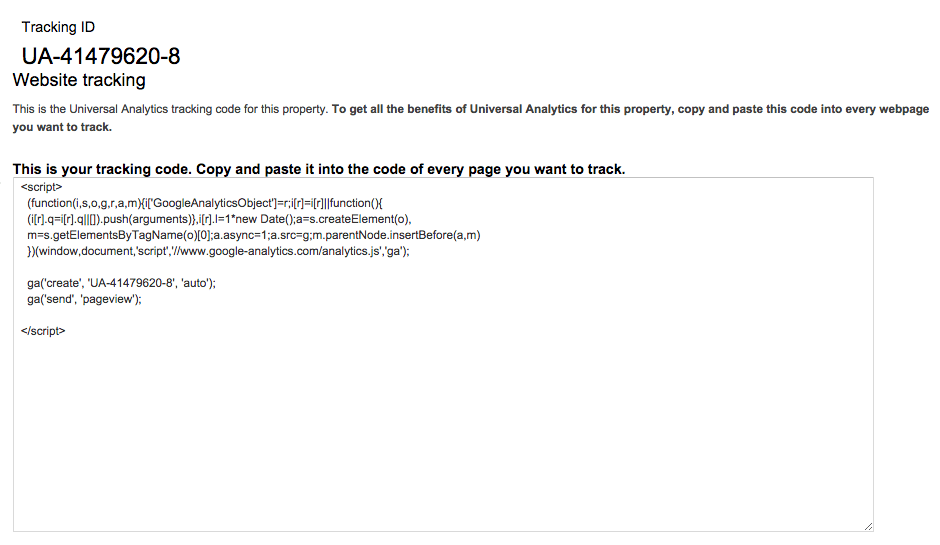 Now, go to your site and go to All in One SEO Pack in the menu.  Scroll down to the Google Analytics section and enter your Tracking ID (starting with UA-) in the Google Analytics ID field.
Once you have your ID in place, scroll to the bottom or top of the page and click Update Options.  You're done!
Advanced Analytics Options:
You can find full documentation about all of the advanced Google Analytics options in the Related Article.